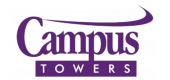 COVID-19 Official Statement
MANAGEMENT'S COVID‐19 STATEMENT

March 26, 2020
These are unprecedented times for us as a country and as a global community as nations around the world are navigating the challenges of the COVID‐19 pandemic. We, as apartment managers and members of your communities, both recognize and feel the far‐reaching impact of this event. It is felt by all those who contribute to our communities, including our residents and their families, our staff, vendors, and countless others that help make our communities a place to call home. While the road ahead may be long and at times uncertain, we are committed to ensuring that all those who contribute to our communities continue to thrive. We are encouraged by the steps being taken by the U.S. government to provide financial support that could benefit all members of our community, including legislation that would specifically benefit college students and their families. In addition, universities are actively working to protect and support the value proposition that a college degree offers for those entering the workforce now and for years to come. To that end, most universities are continuing to conduct courses online for the spring semester and are committed to reestablishing in‐person course work as soon as a safe learning environment can be achieved. Our communities are an integral part of this value proposition, and we will continue to uphold our obligation to provide an environment in which our residents can prosper in their academic and/or professional pursuits.
HEALTH AND SAFETY
We remain committed to and focused on the health, safety and well‐being of our residents and community members. At our communities, we have:
Adopted relevant guidelines issued by the Centers for Disease Control and the World Health Organization and have communicated all guidelines to our residents and staff;
Increased the frequency of cleaning services and are providing supplies to keep our residents safe in our communities;
Implemented social distancing guidelines, resulting in the temporary closure of non‐essential amenities and common areas and suspension of community events, all which we hope to resume as soon as possible;
Created policies and procedures to allow our staff to continue to deliver essential services to our residents, while at the same time abiding by government orders and social distancing guidelines; and;
Ensured our communities are well‐equipped for seamless virtual operations, and that our residents are able to communicate with our managers as needed.
OPERATIONS DURING THE PANDEMIC
Nearly all the universities we serve are moving to some form of online course work for the spring semester, allowing students to complete remaining course work and earn applicable credits. Our goal is to ensure that our residents continue to have a safe and secure place to call home – a place that is conducive to their academic and/or professional success. As always, our residents benefit from the flexibility our communities offer, and may leave for extended periods of time (e.g., Winter Break, Spring Break), or occupy their units even when campuses are closed. Regardless of occupancy levels, we remain fully staffed and operational at all times during the respective lease terms, and we carry the overhead costs of doing so, including paying our staff, vendors, local taxes, utilities, and all other expenses necessary to serve our residents. We remain committed to upholding our commitments to our residents, and we ask that our residents do the same. In light of these commitments, we are not offering lease terminations or refunds at our communities, and we ask our residents to understand the necessity and rationale underlying this policy.
Notwithstanding this policy, we do recognize that some of our residents and their families are currently experiencing hardships and we empathize with their situations. We strongly believe the relief offered by federal, state, and local programs will be a valuable benefit to our residents and their families, as well as to the greater communities in which we operate. To further support our residents and their families during these difficult times, we have temporarily suspended financial‐related eviction proceedings. We remain committed to open communications with our residents experiencing undue financial hardship as a result of the pandemic, and we ask for your patience as we work to develop a program to assist those with the greatest need.
LOOKING FORWARD
These are challenging times, but this, like all difficult things, shall pass. While we cannot always offer an immediate answer or solution to the issues arising from this pandemic, we will continue to navigate our communities on a course that emphasizes the health and safety of our residents and staff. Thank you for your patience and understanding as we work through this challenge together.
Sincerely,
Management
Call:
(252)-751-5164 |
E-mail:
leasing@campustowers.com